GLOBAL SUMMER PROGRAMME (8TH EDITION)
NURTURING FUTURE PROFESSIONALS AND LEADERS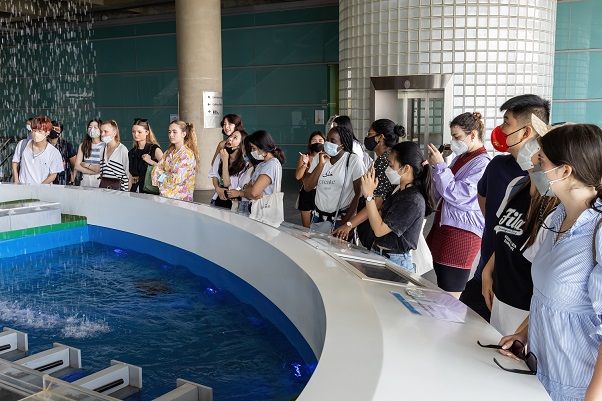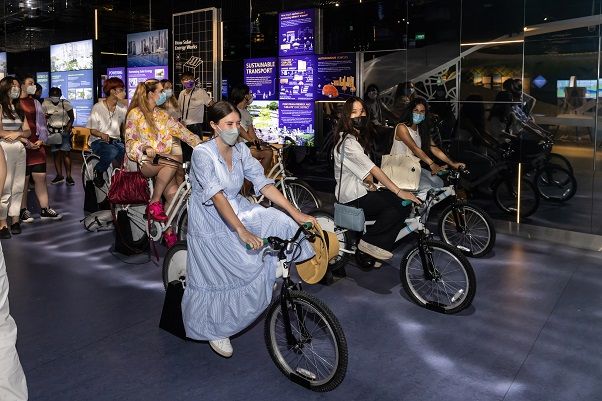 4 WEEKS (IN-COUNTRY): 26 JUNE - 21 JULY 2023
APPLICATION PERIOD: 16 JANUARY - 20 APRIL 2023 2359 hours (GMT +8)
Early Bird Special*: Complete your application and make all necessary payments before 2359 hours (GMT +8) 28 February 2023 to reserve a spot on our popular 3D Modelling and Printing Workshop!
*For fee-paying students who are not nominated by any universities or agency only. While spots last. See terms and conditions in the Miscellaneous section of the FAQs.

Spend four weeks with SMU professors and international students, gathering new insights into Asia and Sustainability

Read up to two courses focusing on Asia and Sustainability and earn credits towards your studies

Experience 36 contact hours per course, spread over three interactive seminar style classes per week

Sign up if you are an undergraduate or a recent graduate
WHY SMU?
Established in 2000, the Singapore Management University (SMU) is internationally recognised for its teaching excellence and world-class research that addresses Asian issues of global relevance. Our distinctive pedagogy of small class sizes and seminar-style teaching in our lush city campus, set within the heart of Singapore's cosmopolitan cityscape, offer a transformative education to help you discover your fullest potential.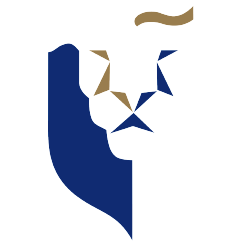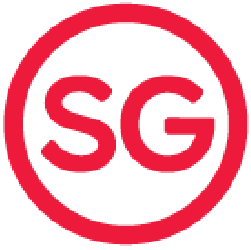 ASIAN INSIGHTS
Asia is a dynamic region that is home to culturally diverse societies at varying stages of transformation. As a cosmopolitan city state with a thriving entrepreneurship and innovation scene, Singapore offers myriad opportunities for all.
SUSTAINABLE FUTURES
Sustainability is multifaceted and applicable to social and economic domains such as environmental conservation and business practices. As one of the world's top financial hubs and greenest cities, Singapore is an ideal platform to explore this topic.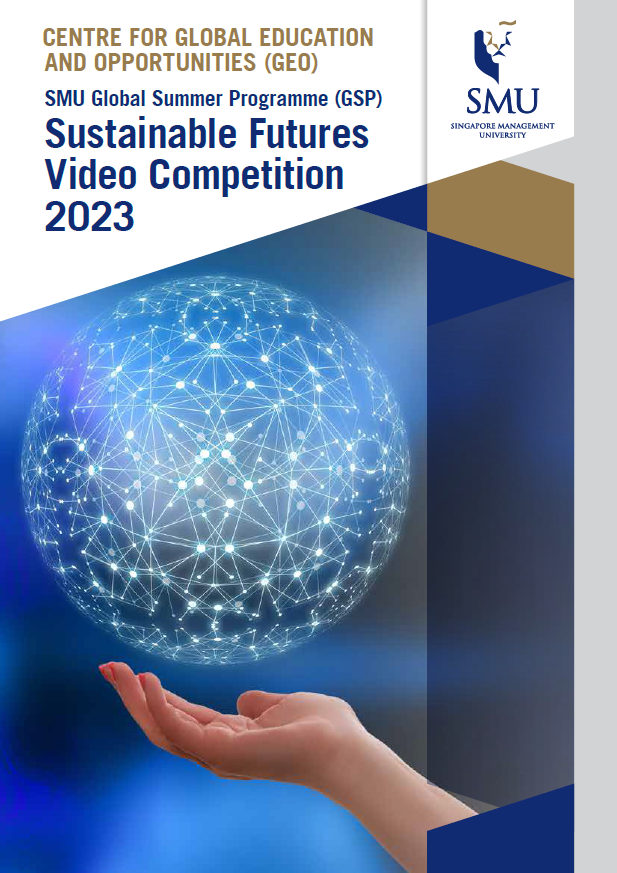 Join our video competition for the new Sustainable Futures track and find out how you can stand to win a fee-waived spot for GSP 2023!
COURSES
Gain new insights and perspectives on Asia and Sustainability from SMU faculty.
You may enrol in a maximum of two courses, with the first from the morning courses and the second from the afternoon courses, to avoid a timetable clash. 
You can mix and match courses from both tracks.
Each course confers one SMU Credit Unit, equivalent to 6 - 7.5 ECTS, 10 - 12 CATS, 3 - 4 US credits.
Please consult your university administrators on the transfer of the course credits before sending in your application.
MORNING COURSES : 0815 - 1130HRS (GMT+8)
Asia Pacific Business
About the Course
Examine geopolitical, economic and socio-cultural systems and trends that impact businesses operating in Asia-Pacific
Apply international business theories and frameworks to understand the decision-making processes of companies investing in the Asia Pacific region
Identify motivations for companies investing and operating in the Asia Pacific region
---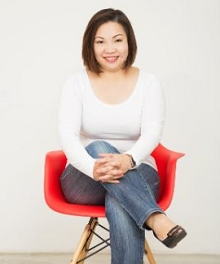 Adjunct Faculty
Lee Kong Chian School of Business
Capital Markets In China
About the Course
Learn the political and macro-economic context of China's capital markets
Understand various players, instruments, market segments, and representative transactions on the markets
Examine the hot issues that highlight the challenges as well as opportunities facing market participants going forward
---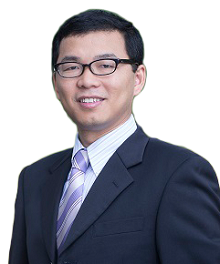 Associate Professor of Accounting (Practice)
School of Accountancy
AFTERNOON COURSES : 1300 - 1615HRS (GMT+8)
New to Sustainability and unsure which courses to take? See our Sustainability Course Pairing Guide to find out.

APPLICATION PERIOD
Jan to Apr

APPLICATION OUTCOME
3 - 7 working days after application

FEE (APPLICATION, MISCELLANEOUS, TUITION) PAYMENT
February to May

STUDENT'S PASS (VISA) APPLICATION
Mid April

ONLINE MATRICULATION
End May to Early June

ACTIVITY SURVEY
Early June to Mid June


GSP ACTIVITIES
June to July

Fees
GSP 2023 Programme Fees*
Application
S$150
Tuition
S$3,240 for one course
S$5,400 for two courses
Miscellaneous
S$230 (covers IT services, matriculation fee and SMU Student's Medical insurance)
Application fee of S$150 must be paid within 3 days after application submission and is strictly non-refundable.
Find out more about the SMU Student's Medical Insurance coverage (paid under miscellaneous fee) here.
All fees are quoted in Singapore Dollars (SGD) and include Singapore's 8% Goods and Service Tax. These fees do not cover other costs, such as accommodation charges and travel visa fees.
Upon acceptance of SMU's conditional offer of admission to the programme, fee-paying students are required to make a non-refundable advance payment of S$1,000 (as part of the tuition fee).
We only accept payment online via Visa or Mastercard.
Applicants should consult their home university for scholarship or funding opportunities.
For students from non-partner universities, if there are 6 or more fee-paying students applying for GSP from the same university, they are eligible for a 10% discount on their tuition fees.
Students from SMU partner universities are eligible for a 10% discount on their tuition fees. If there are 6 or more fee-paying students from the same partner university, this discount increases to 15%.
You may find a list of our partner universities here.
Eligibility
The Global Summer Programme welcomes university students from around the world.
Applicants will need their latest academic transcript or official acceptance letter from their home university during the application process.
If English is not the main language of instruction in an applicant's home university, one of the following test result, obtained within the last 2 years, is required during application:
IELTS score of at least 7.0
TOEFL score of at least 583 points (paper-based) or 93 points (internet-based)
In lieu of the abovementioned test results and certificates, students who are highly proficient in English may email us at smusummer@smu.edu.sg with a letter from your home university coordinator, verifying your proficiency in English, which will be reviewed on a case-by-case basis. The letter must contain your home university's official letterhead, and the coordinator's name and email address. The email address must be an official email address of your home university.
Application Process
Applications open January 2023.
All applicants are required to pay an application fee of S$150 within 3 days after application submission. The application will only be processed after the fee is paid.
The online application process will take approximately 30 minutes.
Please ensure all the documents listed below are ready in soft copy before the application.
Latest academic transcript or official acceptance letter from home university (in English).
Photo identification page of a valid passport (minimum 6 months of validity from the date of arrival / 26 June 2023, whichever is earlier).
Screenshot of the medium of instruction for the programme you are enrolled in.
Recent passport-sized photograph (taken within 3 months from application date).
TOEFL/IELTS test results (results obtained within last 2 years) if English is not the main language of instruction in your home university.
Click on Immigration Matters below to read more on the application of Student's Pass.
Immigration Matters
Student's Pass (Visa)
It is mandatory for all international students to have a valid Student's Pass during their stay in Singapore.
The SMU Centre for Global Education and Opportunities (GEO) facilitates the application of the Student's Pass which is under the purview of the Singapore Immigration and Checkpoints Authority (ICA). Nevertheless, students are personally responsible for completing and fulfiling the application requirements for the Student's Pass before their arrival in Singapore.
The Student's Pass enables students to study at SMU and make exit and entry to and from Singapore. Please note that students are not permitted to undertake any form of internship (paid or unpaid) during their term of study in Singapore.
Please note that the Student's Pass is subject to approval by ICA. The total fees for the Student's Pass application and issuance range from S$90 to S$120. Fees are determined by and payable to ICA, and are non-refundable.
For extension of stay beyond the Student's Pass validity, a valid visa may be required and students are advised to check with ICA directly.
More information on Student's Pass application will be provided in mid-April.
SMU Students' Application
For more information regarding the courses available, course details, eligibility, fees, and how to sign up, please find more information here.
Accommodation
The SMU campus is situated near City Hall, Bras Basah and Bencoolen MRT (subway) stations. There are many housing options that are within walking distance and the university is well-served by Singapore's public transportation network, eg. Trains and buses.
While students are responsible for sourcing and arranging for their own accommodation, SMU may have arrangements with off-campus accommodation providers to cater to students' needs. However, rooms are limited and are subject to availability. Please see below.
Students may also wish to explore other housing options in Singapore. However, please note that students should not be renting rooms or houses from private residential properties. According to the Singapore Urban Redevelopment Authority's (URA), private residential properties may not be used for short-term rentals and must be rented out for at least three consecutive months.
Students are advised to read and understand all terms and conditions of any housing agreement before committing. SMU does not represent any party if there are any disputes.
Lyf @ Ascott
Lyf is a new co-living space with a wide array of social spaces. More details can be found here.
IMPORTANT: To book a room at preferential rates, please send an email directly to laris.lu@the-ascott.com indicating that you are an "SMUSUMMER" student. Please do not make your booking via any other platform or website.
Coliwoo @ Lutheran
Coliwoo is a co-living operator which provides studio unit and suite options. More details can be found here.
IMPORTANT: To book a room at preferential rates, please send an email directly to xavier.chern@coliwoo.com indicating that you are an "SMUSUMMER" student. Please do not make your booking via any other platform or website.
The Keystone @ Holland Village
The Keystone has rows of 4-bedroom townhouses, each for students studying the same course. More details can be found here.
IMPORTANT: To book a room at preferential rates, please send an email directly to enquiries@thekeystone.sg indicating that you are an "SMUSUMMER" student. Please do not make your booking via any other platform or website.
Living Expenses
The estimated living expenses for an international student in Singapore is approximately S$1,960 – S$3,500 per month. Listed below are some common monthly expenses.
| | |
| --- | --- |
| Accommodation (depending on hostel and room type) | S$1,400 - S$2,000 |
| Food | S$300 - S$900 |
| Local Public Transportation | S$100 - S$150 |
| Telecommunications | S$30 - S$50 |
| Course Materials and Stationery | S$30 - S$100 |
| Entertainment and others | S$100 - S$300 |
Actual expenses will vary depending on the choice of accommodation and spending habits of each individual.
Living in Singapore
Singapore is a multicultural and cosmopolitan country, consistently lauded for our excellence in quality of living and safety. Learn more about living in Singapore here.
The laws in Singapore may differ from those in your home country. Understand the types of items that are prohibited (such as drugs and electronic cigarettes), controlled or dutiable in Singapore at this Immigration and Checkpoints Authority Singapore webpage.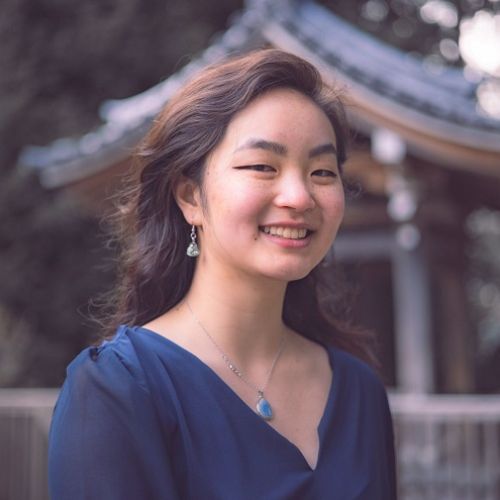 "GSP combines unique courses, fun experiential activities, and opportunities to connect with diverse students to provide a unique learning experience in Singapore for the global citizen."
Irene Zhang
University of British Columbia
2022 Participant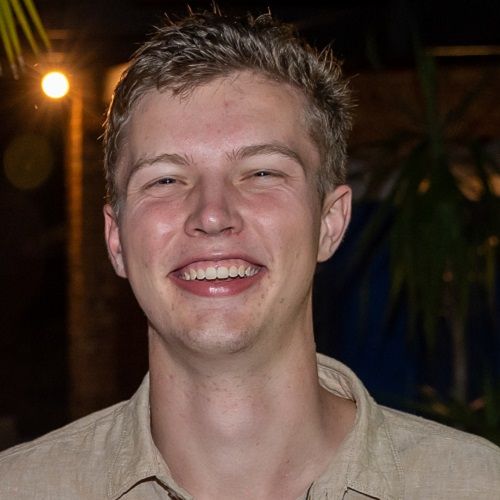 "GSP provided me with the once-in-a-lifetime opportunity to make friends from around the globe, learn about new cultures, and expand my worldview."
Connor John Russell
University of Sydney
2022 Participant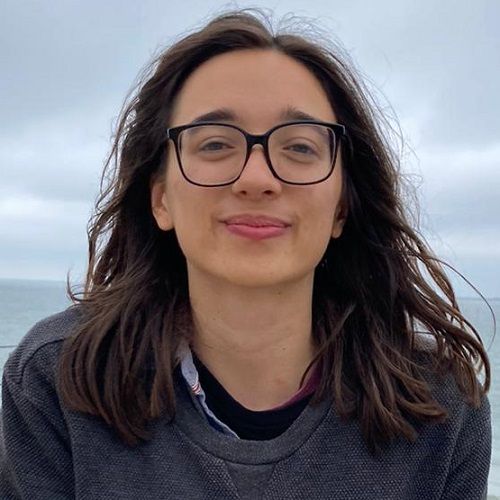 "SMU's summer programme taught me a lot about the importance of being open-minded when meeting new people and thinking about business. I am also very grateful towards my incredibly motivated lecturers."
LARA JULIA BRAUN
Humboldt University of Berlin
2022 Participant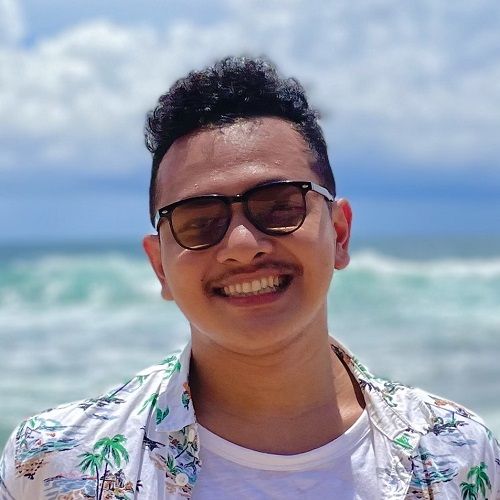 "GSP taught me how to leave my comfort zone and live in a new place with friendships from all over the globe."
RYAN ANDREAS TAMBUNAN
Universitas Indonesia
2022 Participant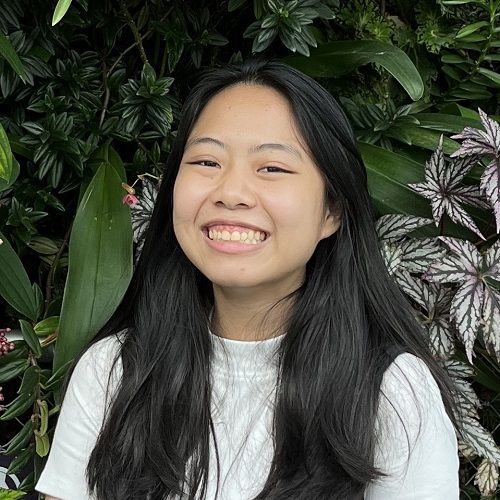 "Studying in the heart of Singapore allowed me to explore and experience the robustness of this city-state. With the diverse participants, lecturers with varied expertise, and company visits arranged throughout GSP, I am also able to gain a new perspective on contemporary issues and innovative solutions to adapt to the changes."
NADYA MARSHANDA
Universitas Gadjah Mada
2022 Participant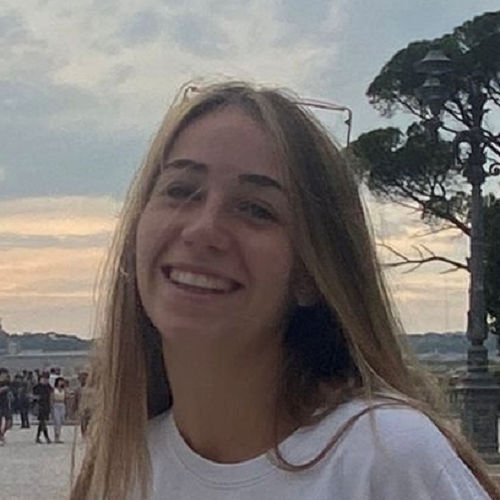 "GSP gave me the opportunity to discover different cultures and people. Studying subjects from a different point of view has broadened my way of thinking as well as my ambitions and goals for the future. I hope other students will choose GSP for their summer experience as it enriches you in every way possible."
VITTORIA TESSARI
LUISS Guido Carli
2022 Participant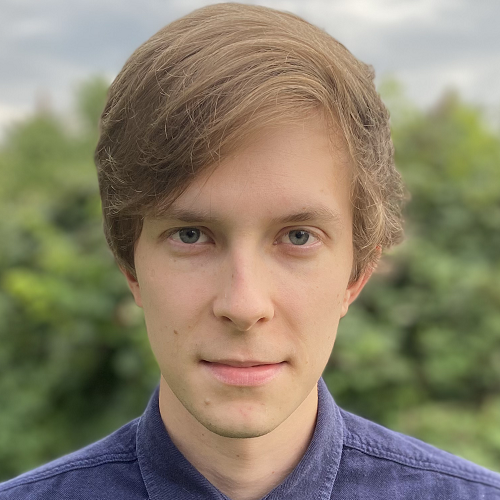 "Thanks to GSP I developed a way to naturally communicate with people from other cultural backgrounds, which is an important skills in this globalised world."
JURAJ SIMKOVIC
Vienna University of Economics and Business
2022 Participant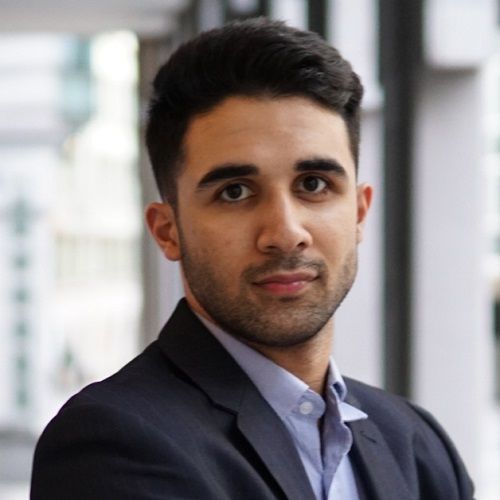 "I would definitely recommend GSP to my friends as it enables one to improve their academic and life skills. The university has an excellent teaching standard along with dedicated and helpful staff and instructors."
SYED ALI NOOR HAIDER
KU Leuven
2021 Participant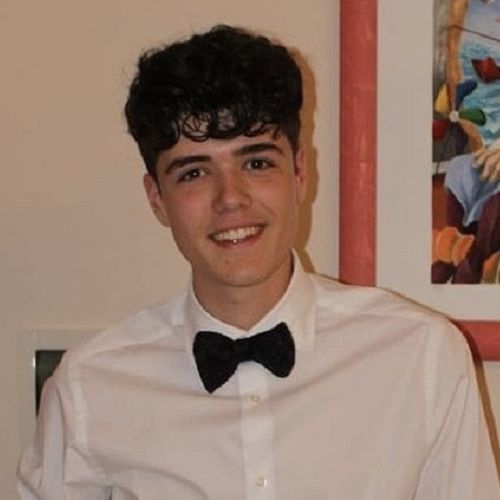 "I could now appreciate globalisation from a different point of view and what it means to study in an international class."
MICHELE D'ORAZIO
LUISS Guido Carli
2021 Participant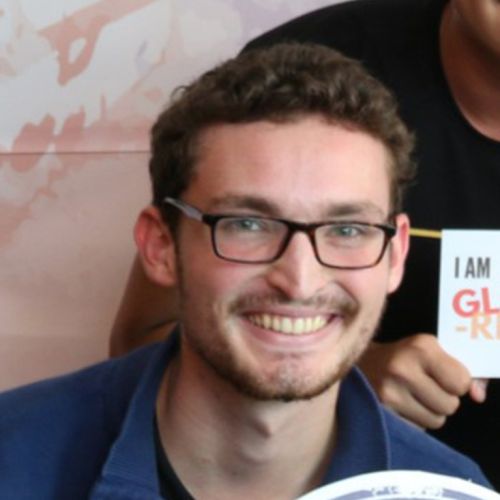 "GSP gave a unique opportunity to hear international perspectives, especially on East Asia, and I was constantly engaged with globally impactful ideas."
Benjamin Jacob May
University of Pennsylvannia
2019 Participant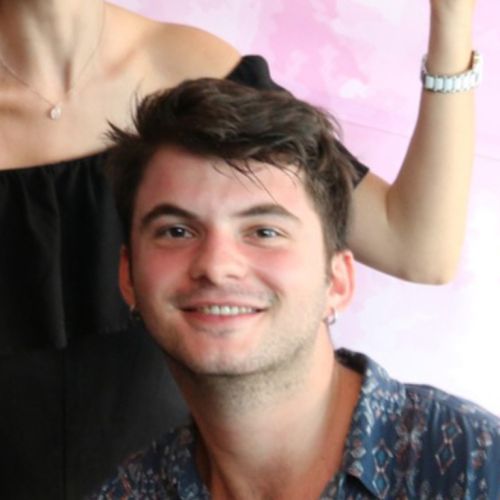 "GSP broadened my worldview by giving me the opportunity to interact and learn from people of different backgrounds and perspectives."
Orcun Dogmazer
Koç University
2019 Participant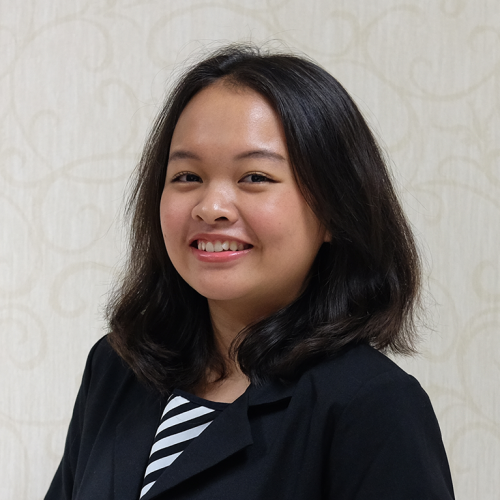 "GSP gave me the opportunity to explore and discover Singapore. Singapore's resilience, advancements and well-organised systems left a deep impression on me."
Raissa Almira
Universitas Gadjah Mada, Indonesia
2018 Participant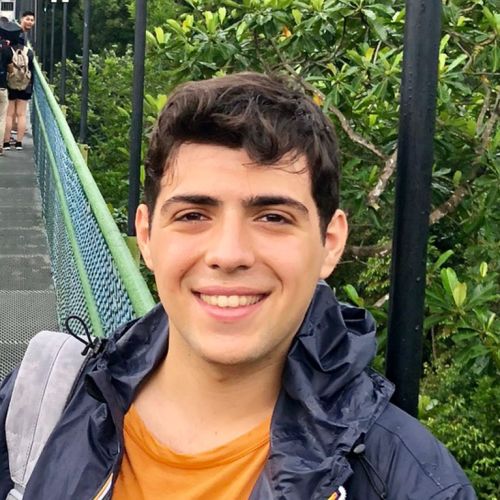 "The best aspect of the programme was meeting a diverse group of people and learning about our differences which makes us all unique."
Gianluca Cantori Laera
Bocconi University, Italy
2018 Participant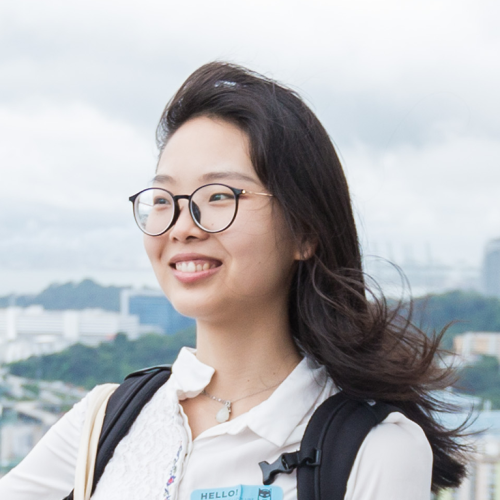 "The Asian insights I gained during my summer study at SMU have given me new perspectives on deciding my future career."
Xiong Qiaoqin
Tsinghua University, China
2018 Participant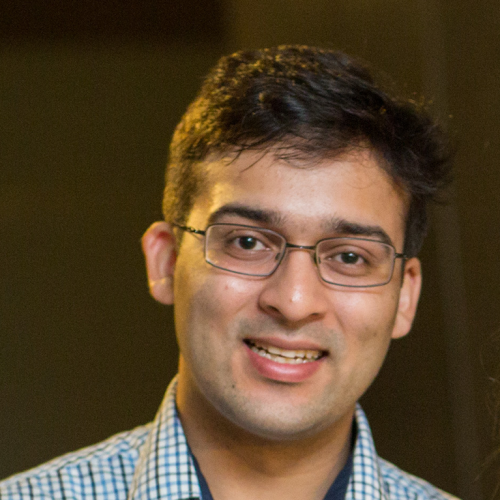 "Students from different nationalities and cultures gave me an enriching experience and allowed me to celebrate the 'beauty in diversity'."
Vivek Bhansali
University Of Mumbai, India
2018 Participant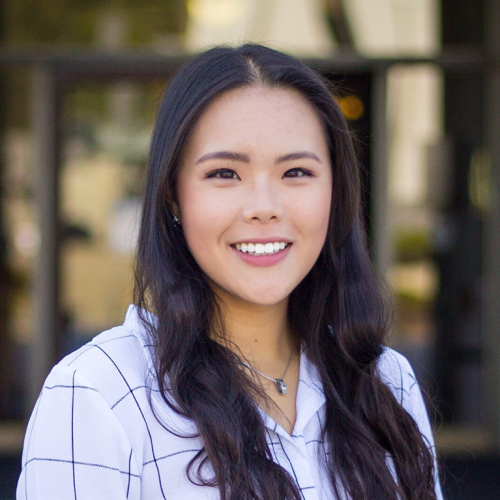 "…the necessary catalyst to start my journey on exploring opportunities in Asia…"
Kelly Hong
University Of California, Berkeley, USA
2017 Participant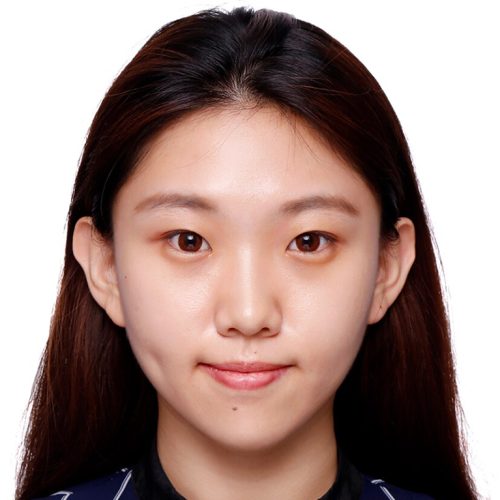 "My instructor had a high level of professionalism and discussed up-to-date global issues. This teaching method convinced me of the high quality and excellent reputation of SMU."
Huang Jia Qi
Australian National University, Australia
2016 Participant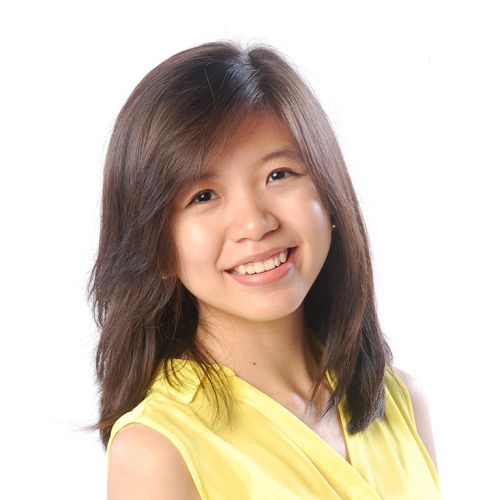 "The courses were unique and relevant, the facilities state-of-the-art, and the professors were outstanding!"
Justine Tamano
University of Philippines Diliman
2015 Participant
JOIN OUR MAILING LIST FOR LATEST INSIGHTS ON ASIA, SUSTAINABILITY, AND THE SMU GLOBAL SUMMER PROGRAMME!
If you reside in China, click here to subscribe via our alternative platform.
By providing your personal data, you agree that the Singapore Management University may use your personal data to send emails to you in accordance to our Privacy Policy. You may unsubscribe from our mailing list at any time.
Speak to our Global Summer Programme Team
We are committed to furthering your learning journey towards global citizenship.
If you have any questions about our summer programme, please reach out to us at smusummer@smu.edu.sg.