The Visiting Student Programme (VSP) offers the opportunity to all undergraduate students to study in SMU on a fee-paying basis.
Academic Terms
FALL 2023 Term: 14 Aug to 03 Dec 2023, inclusive of exam period
SPRING 2024 Term: 08 Jan to 28 Apr 2024, inclusive of exam period

Spend up to two academic terms studying at Singapore's only City Campus university

Experience SMU's interactive pedagogy and experiential learning in small, seminar-style classes

Tackle real-world challenges through interdisciplinary SMU-X courses

Grow a diverse network of friends and contacts in Singapore, your gateway to Asia
Note
SMU had resumed in-person semester exchange since AY 2021/22 Term 2 and welcomes international students to join us on campus for face-to-face classes. Singapore has transitioned to living with COVID-19, and students and partners are advised to refer to this Ministry of Health webpage for the latest update, and to the Singapore Immigration and Checkpoints Authority webpage for the latest border requirements.
WHY SMU?
Established in 2000, the Singapore Management University (SMU) is internationally recognised for its teaching excellence and world-class research that addresses Asian issues of global relevance. Our distinctive pedagogy of small class sizes and seminar-style teaching in our lush city campus, set within the heart of Singapore's cosmopolitan cityscape, offer a transformative education to help you discover your fullest potential.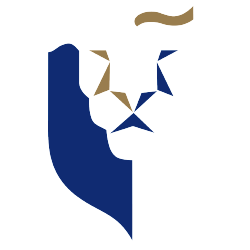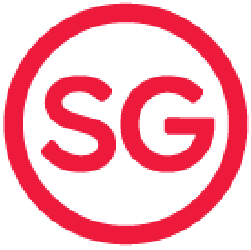 SELECT
SMU as your choice destination

SUBMIT
an online application to SMU

RECEIVE
SMU's letter of acceptance

APPLY
for your Student's Pass (visa)

FIND
accommodation in Singapore

BID
for your courses at SMU

ATTEND
Orientation at SMU

IMMERSE
yourself in the student life at SMU

PARTICIPATE
in end of term celebrations
Eligibility
The Visiting Student Programme (VSP) is applicable for a duration of one regular term or a full academic year. Each term lasts 16 weeks, including a week-long mid-term break and two weeks of revision and examinations.
Please refer to the SMU Academic Calendar here.
Eligibility
Applicants must have completed at least one academic year of undergraduate studies.
Applicants must continue to be a registered undergraduate in their home university throughout the period of study at SMU.
Applicants must have obtained a cGPA of 3.0 out of 4.0, or equivalent.
Applicants must fulfil the English language proficiency requirement by SMU.
English Language Proficiency
The language of instruction at SMU is English. Students from non-English-speaking countries or from institutions whereby the language of instruction is not English, must fulfil at least one of SMU's English language proficiency requirement listed below. IELTS/ TOEFL/ C1 Advanced scores are valid for 2 years. Scores from tests taken must be within the validity period of two years at the point of application.
English Proficiency Test Minimum Score
Paper-based TOEFL
Min. of 5.5 (Test of Written) & 50 (Reading)583
Internet-based TOEFL*
Min. of 22 (Reading) & 22 (Writing)93
International English Language Testing Systems (IELTS)*
Min. of 7.0 (Reading) & 6.5 (Writing)7.0
C1 Advanced
Min. score of 185, with at least 185 (Reading) and 176 (Writing)185
*Due to COVID-19 testing restrictions, scores from the TOEFL iBT® Special Home Edition and IELTS Indicator will also be accepted.
Application
Application Procedure
Applicants are required to complete and submit an e-application. The online application process will take approximately 15-20 minutes. Please refer to the step-by-step application guide here.
Applicants are required to provide the following supporting documents together with the application. Only documents in English will be accepted.

Photo identification page of passport (Passport MUST have a validity of no less than six months from the end date of the intended academic term). Expired passports, or passports with less than the required validity period WILL NOT be accepted.
Latest academic transcript bearing the official letterhead or seal of the home university.
English Language Proficiency Certificate (Applicable to students whereby the language of instruction of the home university is not English).
Passport-sized colour photograph (taken within the last three months).

Successful applicants will receive an Official Letter of Acceptance and further instructions for the application of the Student's Pass (student visa).
Academic Information
Class Format and Size
Interactive seminar-style comprising 35 to 45 students
Course Load
Minimum: 2.0 SMU credits; Maximum: 4.0 SMU credits
Credit Weightage

1.0 SMU credit consists of 39 contact hours per term
0.5 SMU credit consists of 18 contact hours per term

Course Assessment
Including but not limited to class attendance, class participation, individual and group projects, presentations, mid-term tests and final examinations
Class Attendance & Participation
Mandatory for all classes; absence must be supported by medical certification or valid reasons, and are subjected to the approval of the teaching instructor
Course Information
Students may choose from a list of selected undergraduate courses. The final course list will be sent to students approximately two weeks before course enrolment. Only undergraduate courses are offered to exchange/visiting students (Course Codes 001-499, 1200-4038).
For more information on course description and outlines, please visit the SMU Course Catalogue. Please note that the catalogue is for reference only, as not all courses are offered.
Select the corresponding Academic Year and Term
Select the desired course
Select 'View Class Section'
Click on the Course Outline icon
Course Enrolment
Course enrolment is done via a bidding process. Course enrolments are not guaranteed and are subjected to SMU's academic policies and the following conditions:
Availability of vacancies
Fulfilment of course pre-requisites, if applicable
Course demand and bidding outcome
Students are encouraged to be proactive and flexible in their study plans. To optimise the bidding opportunities, students should:
Obtain pre-approval for more courses than needed from the home university.
Ensure that they have fulfilled the pre-requisites for the necessary courses, if applicable, before bidding.
By providing your personal data, you agree that the Singapore Management University may use your personal data to send emails to you in accordance to our Privacy Policy. You may unsubscribe from our mailing list at any time.
Speak to our Inbound Programme Team
We are committed to furthering your learning journey towards global citizenship.
If you have any questions regarding the Visiting Student Programme (VSP) in SMU, reach out to us at isep.inbound@smu.edu.sg.
Follow us on Instagram for the latest news!