SINO-SINGAPORE UNDERGRADUATE EXCHANGE PROGRAMME
PROGRAMME PERIOD: 2 WEEKS IN MAY AND 2 WEEKS IN JULY

Highly subsidised and non-credit bearing programme

Represent Singapore alongside peers from NUS, NTU and SUTD

Visit universities, companies and cultural sites across two cities in China

Forge friendships with fellow students in China and play host to them in Singapore
The Sino-Singapore Undergraduate Exchange Programme (SSUE) is spearheaded by the Ministries of Education of China and Singapore. Students from both countries enjoy an immersive experience and gain insights into each other's perspectives and way of life, while nurturing cross-cultural friendships.
Note
Please check this webpage again in 2023 for updated news on the Sino-Singapore Undergraduate Exchange Programme.

SUBMIT
an online application


ACCEPT
your offer to SSUE

FORM
sub-committees to plan for various activities

ATTEND
pre-departure briefings organised by MOE and SMU

IMMERSE
yourself in the interactive programme with peers from Singapore and China

PREPARE
to host your friends from China to the sights and sounds of Singapore

SHARE
your knowledge of Singapore's many cultures and peoples through a curated programme

CELEBRATE
cross-cultural friendships and understanding at a farewell dinner hosted by MOE
Obligations of Students
We are looking for 12 student leaders who will serve as ambassadors of SMU in the programme.
Singaporean citizen
SMU Undergraduate students (Year 1 to Year 4)
Comfortable to converse in Mandarin
Articulate, open-minded, strong desire to learn and share knowledge
Keen interest in current affairs in China
Must fully commit to the entire programme (both in China and in Singapore)
Preferably hold a special talent(s) or skill(s), such as singing, playing musical instrument, drama, photography, videography and designing etc
Friendly and welcoming personality; students will be expected to play hosts to Chinese students when they visit Singapore
Note: Students who will be filing/have filed for graduation this term, or on internship during Part 1 and Part 2 are not eligible to apply.
Itinerary
Dates:
Part 1 - China (Outbound - SMU students going to China) - 2 weeks in May
Part 2 - Singapore (Inbound - Chinese students visiting Singapore) - 2 weeks in July
Highlights:
Academic lectures
Visits to participating Chinese universities
Networking session with local students
Excursions to places of interests
Visits to government organisations and private companies
Accommodation and Estimated Costs
Accommodation, meals and programme-related travel in China are provided.
Participating students will receive 60% sponsorship of airfare, and will only need to pay remaining 40% of the airfare (approx. between S$600 - S$700). Students are required to budget for their own personal expenses (approx. S$20 per day, depending on individual spending habits).
Note: Students must travel to and fro China together and not make individual arrangements.
ISOS and Travel Insurance
You have the assurance of round-the-clock assistance from SMU's emergency service provider while you are overseas. Students are highly encouraged to download the ISOS mobile application.
SMU provides university-wide corporate travel insurance for all students travelling overseas to participate in qualified global exposure activities. For more details on SMU's travel insurance, see here.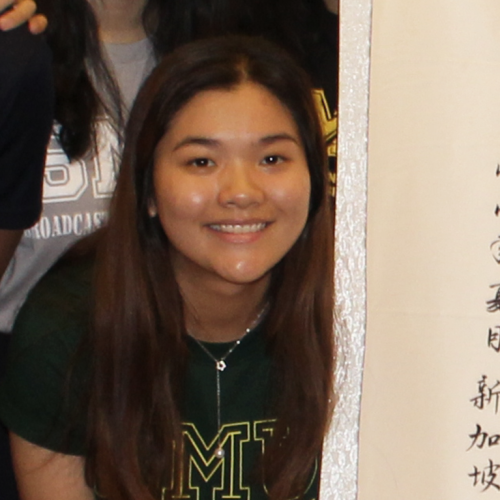 "Seeing first-hand the results of China's rapid development taught me that constant change is inevitable and inspired me to become more adaptable to thrive in dynamic situations."
Lee Yanxin
Bachelor of Social Sciences
SSUE 2018, Tianjin and Xi'An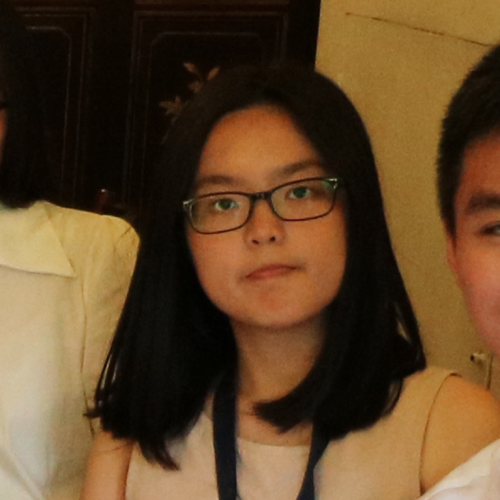 "The visits and lessons at the local Chinese universities helped broaden our perspectives on Chinese history, culture and economy. "
Toh Xiu Jin
Bachelor of Accountancy
SSUE 2017, Nanjing and Yunnan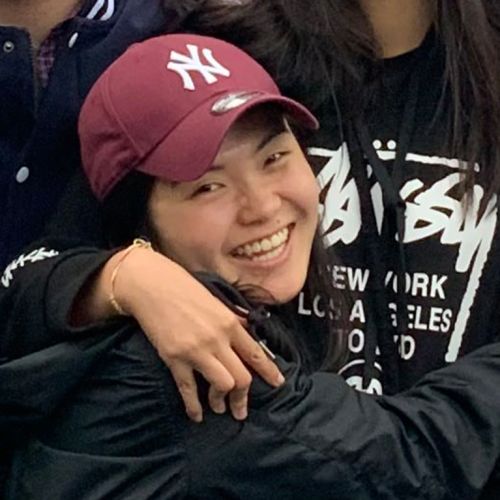 "Other than forging close friendships with undergraduates from other Singapore universities, interacting with the Chinese students made me understand that despite differences, cross-cultural understanding and empathy will always bind us together."
Phoebe Tan
Bachelor of Business Management
SSUE 2019, Sichuan and Hunan
Speak to our SMU Short-term Study Programme Team
We are committed to furthering your learning journey towards becoming global-ready and responsible citizens.
If you have any questions about Short-Term programmes in SMU, reach out to us at smushortterm@smu.edu.sg